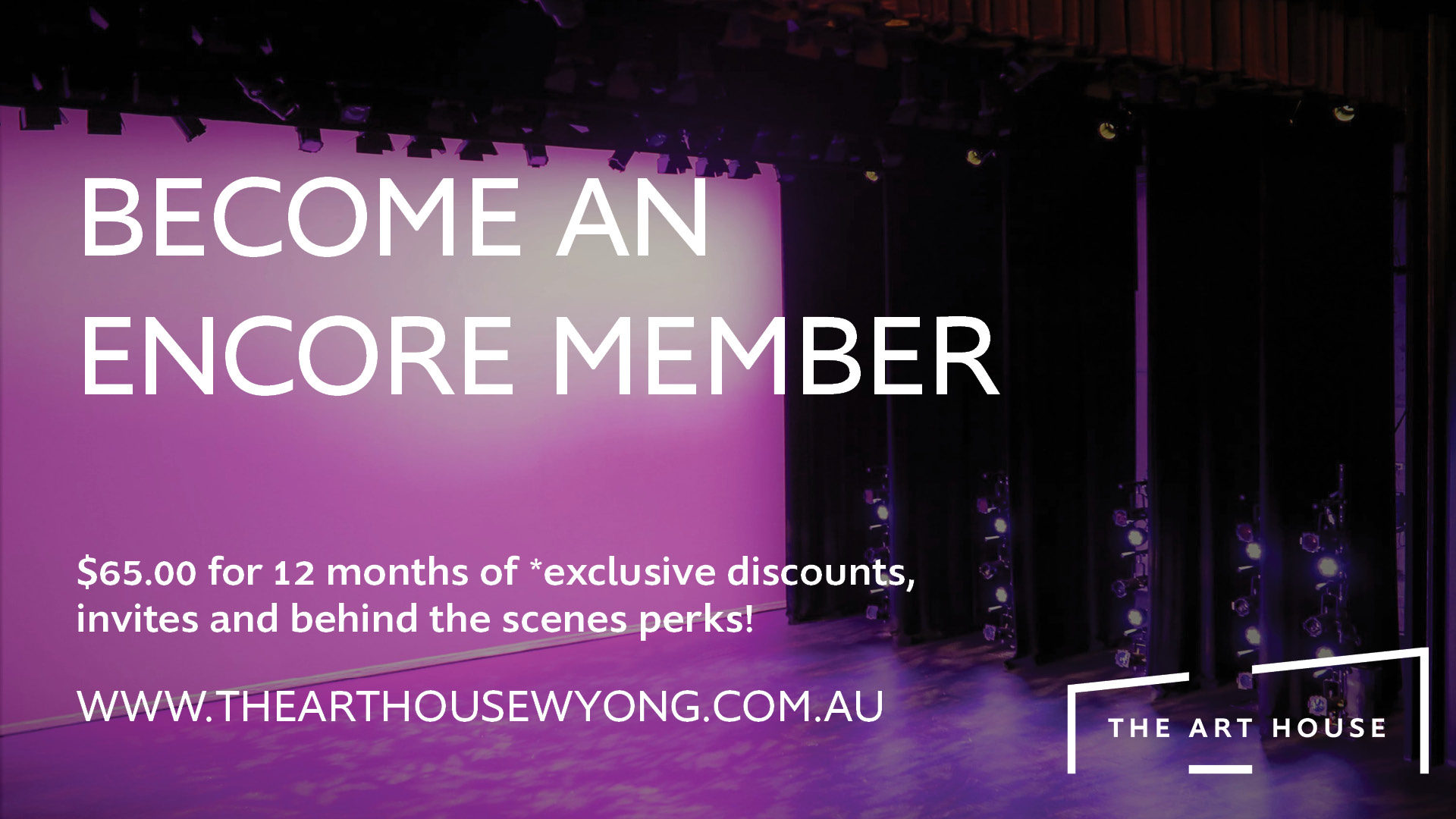 Our audiences are the heart and soul of The Art House - we wouldn't exist without you! For those who would like to be more involved or if you just come to the theatre often, our Encore Membership Program is for you!
For just $65 you can become an Encore Member of The Art House. With $5-$10 discounts on ticket prices*, one free ticket for a friend, 10% off at the cafe/bar, and invites to exclusive functions with free drinks and canapés, you've made your money back... and then some!
A closer look at what's included:
The Art House *Encore Member priced tickets to select shows.
Early bird pre-sale announcements to select shows.
VIP invitations to exclusive events including pre/post-show functions.
Bring a friend for free to x1 Art House Presents show in the period of membership (subject to availability).
10% discount at the café and bar (you must present your Encore Member card which you can collect from the Box Office).
A direct email line to our team for Membership related enquiries
All this for just $65.00 per 12 months.
Become an ENCORE MEMBER or RENEW your membership today!
*Ts and Cs *member prices apply to the Membership holder's ticket only. One member-priced ticket is permitted per member. Approximate discounts are based on adult prices, discount amount varies per show. Members must be logged in using their registered email address to access Member prices when booking online. Memberships are individual, Memberships are valid for 12 months from the date of purchase with renewal optional upon expiry.