Meetings and Conferences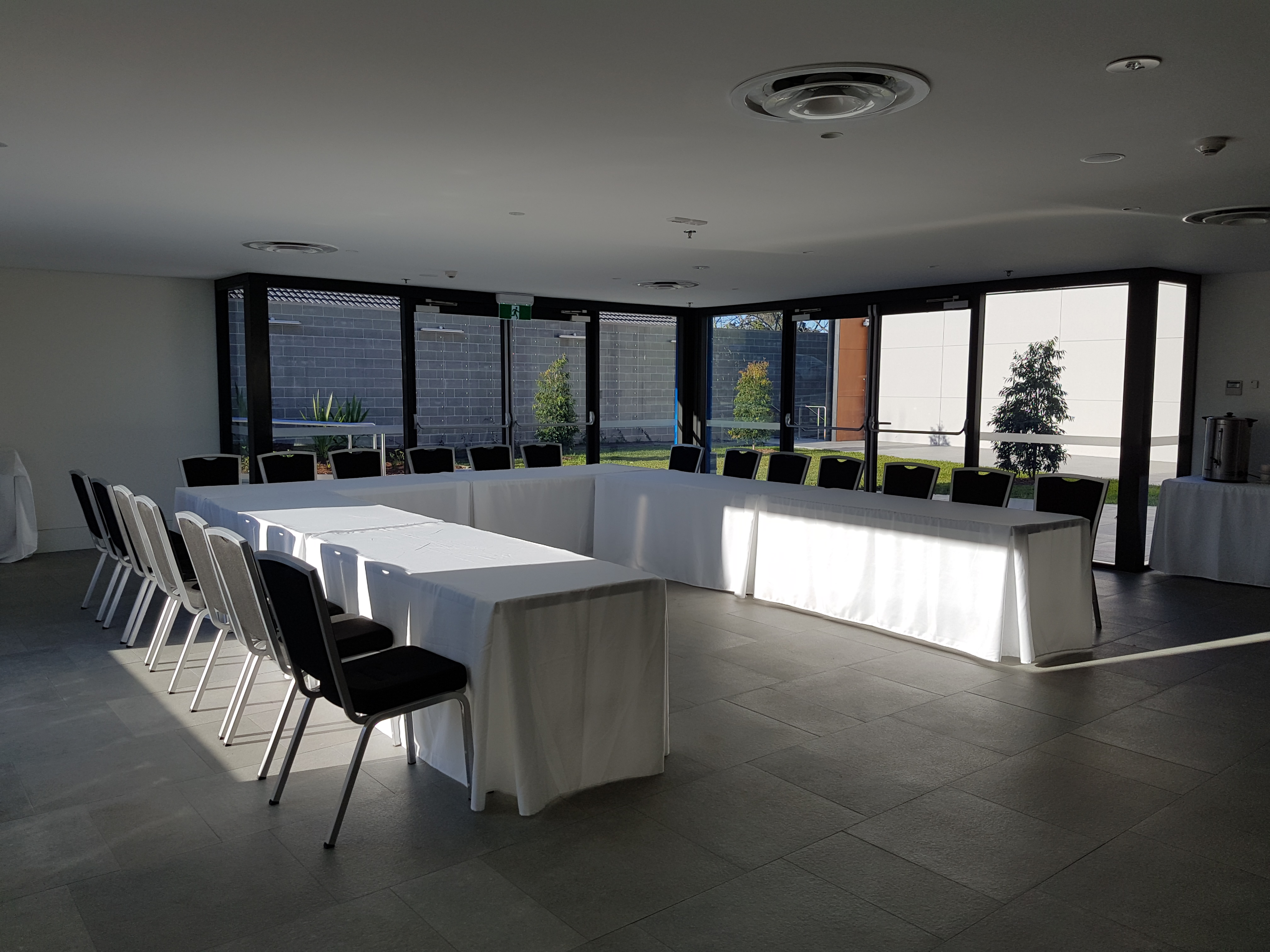 The Art House has been designed specifically to also cater for a range of meetings and conferences.
The Art House has a meeting room of 90m2 linked to the bar and equipped for meetings, forums, workshops and functions. The meeting room is available from a two-hour hire to full day, or multiple days hire. It may be hired in conjunction with the studio, or the theatre to accommodate a large conference or business meetings.
The studio is also fully equipped to be used as a conference or functions centre for business events. The studio is a 285m2 space with retractable tiered seating for 130 people and AV link to the main theatre.
The 500-seat theatre may also be hired for large conferences or business events, subject to availability within the performance program. The theatre has a fully rigged LED House lighting system, AV link to the studio and full production capability.
The Art House offers catering packages to suit a variety of meetings and conferences, with a fully equiped commercial kitchen for professional catering purposes.