FEATURING

Renowned Central Coast composer and musical director Andrew Worboys (Rent, Wharf Revue, Sweet Charity) and Pippa Grandison! 
2020 has turned the world upside down, so we thought we'd have some fun! Come and celebrate the return of The Art House with our Stage Door Series. Everything you know about coming to the theatre is the opposite - first, enter through the stage door to our pop-up bar in the loading dock. See behind the scenes as our backstage guests, for a different perspective of theatre! To top it all off, you'll be led to your private (socially distanced) table, sitting ON The Art House stage to enjoy a night of musical cabaret from some of our most talented Central Coast artists. Order another glass of wine and a cheese platter via SMS and have it delivered straight to your table – no bar queues! We want this evening to remind you of the magic of the performing arts, and to support the national treasures that call the Central Coast home. Rest assured we are COVID Safe with social distancing, contactless and cashless initiatives in place. Click here for everything you need to know about visiting the theatre.
Book Now tickets are limited to 45 per performance!
Please note: you may book up to 4 people per transaction to be seated together as a 'bubble' on one table. Should you be booking for a larger group you will need to book each table as a separate transaction. As the booker, you then act as the contact for COVID19 contact tracing purposes.
Read our COVID Safety Measures here.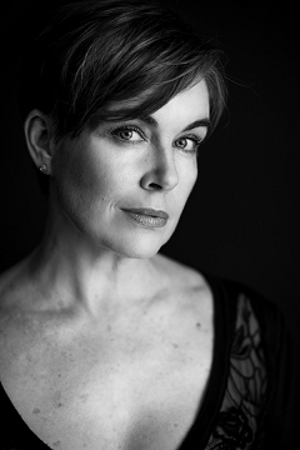 Pippa Grandison and the Isolationists.
'Singing and talking. Well mostly singing, with a little bit of talking. Maybe. You can talk too if you like. Well not over the top of Pip singing. That would be rude. More like, a conversation. A group discussion if you like. Not a therapy session. It's not an audience participation kind of show or anything. Let's just say if you would like to hear Pippa sing, that will be happening, and there will be some kind of speaking going on too. Andrew Worboys will be leading the five piece band The Isolationists, so that will add a level of sophistication to the performance thank goodness. There won't be any show tunes I'm afraid, but it's quite an eclectic bunch of songs. A mix of well and not so well known numbers that Pip and Andrew have fiddled with. In a respectful way.
Pippa Grandison - Vocals
Andrew Worboys on Keys and vocals
Cypress Bartlett on Drums
Konrad Ball on Bass
Nathan Barraclough on Guitars
Karl Laskowski - Saxophones